Hi,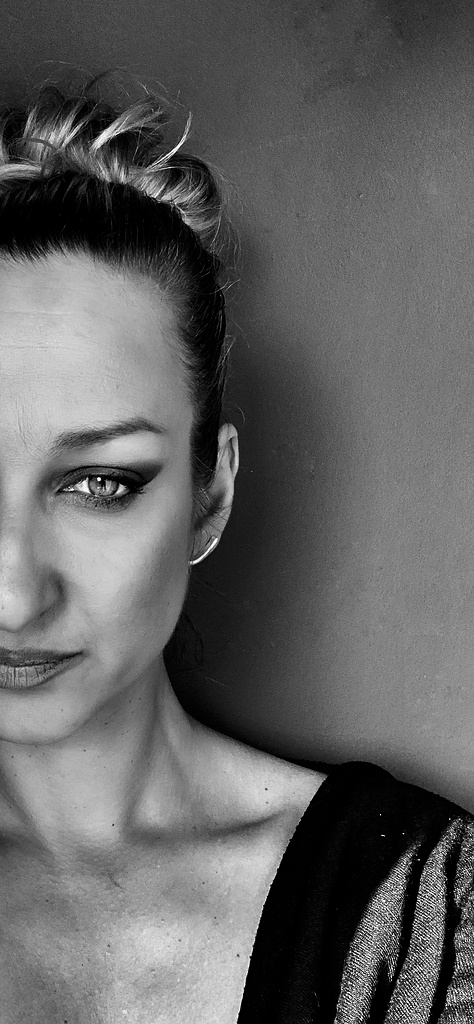 my name is Dora Kapousouzi and I have a little workshop -showroom in Thessaloniki.My love for jewellery started in a very young age where I had a passion for extraordinary rings.I never thought that this love will someday lead me to explore the fascinated world of jewellery and to develop a life bond with it.My business carrier started as a marketing consultant in big companies in Greece as my studies where on this field.After doing this for 13 years I realize that this circle must be closed.I suddenly felt a huge need to do something that can help me express myself, my thoughts ,my view….my character.
I quit my job ,having already my two kids, and asked myself : "What do you want to do?" The answer just popped up .I want to make rings. And that's how my journey in the mystic and marvelous world of jewelry began.
I started my studies in a silversmithing school in Thessaloniki as jewelry designer and from the first days I knew that I am exactly where I should be.My head over floated with ideas and designs and my hands where capable to give them substance . I was happy!
Greece, the country I came from has a big history in jewelry. The Ancient Grecians used their jewelry to represent the high rank of their gods, goddesses, and important events in Ancient Greek history. From the Bronze Age to Classical Greek Era to the Hellenistic Period, Ancient Greek jewelry styles differed in terms of dominating, distinct themes which would give it a signature style.
Of course I couldn't be untouched by this huge heritage . I'm working two styles of pieces : cast pieces and pieces hammered out of sheet metal. I use sterling silver and gold plated silver combined with other materials such as semi precious stones ,wood ,brass,gems and cords.
My vision is to create jewelry for modern individuals that want to add a touch of aesthetic style and elegance in their every day lives.
Organic forms , sculptural aesthetic and creations that are perfect for every day style is what I aim to. All pieces are hand made and designed by me with my deepest respect to this Art,the Art of Jewellery.
One of my main goals ,is my desire to continuously improve and expand my aesthetic and creative horizons. This has lead to a constant effort to develop relationships and exchange ideas with people from the world of fashion, beauty and arts.
The growing number of individual clients who have found my work via the Internet and my participation in a number of European jewellery fairs every year has also helped to that.
Thank you for visiting my page .
I am in your service for any enquires, any information, any ideas you have in your mind and want to give them life….and don't forget that :
«And from the other side the imagination is worn and in all its sizes" Odysseus Elytis ,Poet ,Nobel 1979
"Kι από την ανάποδη φοριέται η φαντασία και σ' όλα τα μεγέθη της'' Οδυσσέας Ελύτης, Ποιητής, Νόμπελ 1979
With love,
Dora